Decos, the leader in providing digitization solutions to the enterprises and digital governance solutions to the government institutions, launched a new office in the New Delhi which is also the capital of India. The new office will strengthen its presence in India and will further enable to serve the government ecosystem effectively.
Decos believes that the efficiency of the public services can be improved drastically through digital solutions. India is also pushing digital initiatives to improve productivity and effectiveness of its services. Decos decided to extend its presence to the capital of the nation to work closely with government project opportunities and initiatives.
Decos wants to extend its government business ecosystem in India and Delhi being Capital of India, it will be easy to work closely with all the digital governance opportunities and initiatives. "We are very happy to announce the opening of our new office. It will enable us to serve in India more effectively and more vigorously with our smart innovative services, and support for digital governance", said Nitin Akhaury, Managing Director, Decos. He extended, "Our team has done exceptional and remarkable work so far. This new office would encourage our team to do even more for our digitization initiative."
India is a second home for Decos, which has its headquarter in The Netherlands. The new office in the capital will enable it to coordinate better and support all the customers in the region. "We will be able to help the digital India initiative of the Government, by working closely and providing continuous support", said Sunny Kanade, Strategic Business Development Manager, Decos.
The CEO of Decos Technology Group, Paul Veger, believes that the world should be paperless, and more governments and enterprises processes should go digital. Decos is working with the government agencies and many enterprises helping them go paperless and automate their processes through innovative digital solutions. The new office will push Decos a step further towards realizing the dream of making this planet 'paperless'.
Decos is working with IFS ecosystem and other strategic partners spread across the world to promote the concept of 'paperless world'. The Decos leadership was recently in Sri Lanka where they interacted with enterprises to promote the digitization of the processes. The new office is expected to boost its digitization dream in the government ecosystem.
For more Information connect to:
Nitin Akhaury
Managing Director, Decos
Mail: nitin.akhaury@decos.com
Ashok Kumar
Sr. Business Development Manager, Decos
ashok.kumar@decos.com
About Decos
Decos Technology Group, founded in 1987 by Paul Veger, CEO, is a multinational company headquartered in Noordwijk, The Netherlands. With offices in Europe, North America and Asia, Decos Technology Group is a company driven to deliver high-technology products, services, and solutions to its customers.
The company is a leading provider of sustainable Digital Governance solutions working with more than 70% Government ecosystem customers. It has experience in developing complex applications for Government and Enterprise customers. Decos has vast expertise in the development & maintenance of business-critical systems. The company has delivered end-to-end software solutions for its customers across IT and non-IT sectors, such as healthcare, retail, finance, insurance, and ISVs.
Visit: www.decos.com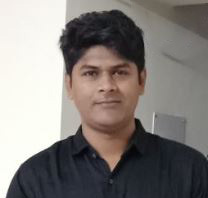 Written by
Pritesh Ingole