'JOIN' us and your JOIN-environment will also be running entirely in the cloud. Our cloud allows for the excellent functioning of the JOIN-applications, as you will always have access to the most recent version. Meanwhile, more than 100 customers are working in our JOIN-cloud environment on a daily basis. End users have access to the information always and everywhere. Not only does the JOIN Cloud result in a pleasant experience for you, end users, but also it reduces the management load of the own organisation.
The three steps
Step 1: interested in the JOIN Cloud? Do the cloud check list!
Using our cloud checklist, our consultants help you identify your environment with regard to, for instance, links, VPN connection and ADFS/LDAP configuration.
Step 2: you will receive an elaborated proposal for the JOIN Cloud migration
Thanks to the checklist, we can supply a tailor-made proposal that considers your existing configuration, while we offer an action plan for your organisation.
Step 3: your JOIN Cloud is completed
Here, your JOIN cloud-environment is completed technically, with the accompanying links. Your existing data has been converted and scanners have been re-configured.
What are the benefits of the JOIN Cloud?
Availability and speed is the usual reply given by our existing customers. Decos ensures that your JOIN-cloud environment will be available for more than 99%. Furthermore, our cloud environment was organised in such a way that you get access to the fastest environment. An additional advantage is that Decos is fully responsible for the cloud infra structure. This allows us to quickly anticipate possible incidents.
Which challenges do we find at our customers who installed software locally?
The management of locally installed software usually burdens an organisation with high costs and administration load. For instance, the server room, power consumption, cooling, hardware, maintenance, keeping knowledge up-to-date, availability of IT staff, etc. Managing software and systems and keeping them up-to-date requires expert knowledge and availability. In addition to lower costs for an organisation, we find that increasingly more customers focus on their services instead of managing their systems.
"A great advantage of moving your JOIN application to the cloud is thus ensuring relief for your own organisation. Allow your organisation to occupy with providing service to your customers and allow Decos to ensure you a good application in a safe and up to date environment." – Thijs Kromhout, Security officer
The three steps OK, towards the JOIN Cloud! What should I do?
Of course, you can take this up with your account manager directly, so we can start with the step-by-step plan immediately. Of course, you can also contact a reference of Decos to find out about the practice of this process.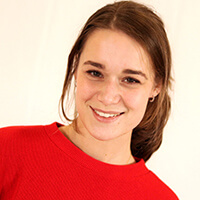 Written by
Noëlle van Deventer