At the organization level, there exist high-volume mundane tasks, that are time-consuming, complex, and prone to human error. Now imagine the plight of healthcare organizations! The healthcare staff processes humongous data generated through internal and external channels. The healthcare workforce has multiple tasks to handle which are routine and repetitive and do not require complex skill sets. Is there a quick fix to alter the dynamics of dealing with labor-intensive tasks? Yes, there is! RPA aka Robotic Process Automation.
Leveraging the power of robots or software bots to automate tedious tasks is what RPA stands for. The bots mimic everyday tasks just like human beings but are faster and more accurate. RPA involves intelligent software that performs human tasks on its own and frees up the staff time to focus on other substantial work.


RPA in the healthcare sector: Transforming the mundane to the significant
Like every industry, the healthcare sector involves tasks that are repetitive, time-consuming, and high-volume data processing. . In addition, the companies need to cater to the demands of standards, rules, compliances, protocols, and endless other requirements. Redeploying these everyday tasks from humans to bots can help healthcare companies save time and resources and optimize operational performance.
Bots can perform tasks such as managing insurance, medical tests, diagnostic reports, patient information, workflow-driven processes, and compliances with high accuracy. When these tasks get automated, valuable healthcare resources get relieved to provide premium healthcare to patients without delay.
By reducing cost, human intervention, and paperwork, RPA improves efficiency, and enhances patient care, proving it to be beneficial to healthcare organizations, and patients as well.

Advantages of RPA when integrated with healthcare
Time and cost savings - eventually enhanced patient care
Healthcare organizations always have a scarcity of resources. They are always running short on time. Due to the high volume of data generated daily, different reports take longer to process. Automation ensures faster availability of patient data leading to efficient and effective insights.
Bots are economical when compared to human resources, almost 20% of the labor costs! The resources employed in the mundane work can be reorganized to concentrate more on patient care rather than on paperwork and thereby increasing the quality of patient health. It also ensures the workforce concentrates on more revenue-making tasks boosting revenue and profitability.
Use cases:
• Manual entries and registers can be replaced with automation in hospitals reducing paperwork
• Smooth and smart handling of the insurance claims process ensures settlement without delays and errors
• Calculating the accurate bill amount by collating and consolidating all the costs for tests, medicines, doctor fees, etc.

RPA helped the battle against COVID19
During the pandemic, RPA proved to be a boon! The bots could automate processes like testing, diagnosis, and screening, speeding up the response time.
As contactless care was regulated during COVID, doctors, patients, and other healthcare staff depended on telemedicine and telehealth consistently. According to studies, where the RPA process was initiated and helped in sourcing patient records, treatments, and history in real-time, the medical staff showed less burnout. Now virtual care adoption can be a permanent solution to the rising number of patients and ease the shortage of medical staff.
Use cases:
• The collection of enormous Covid test data of patients helped governments to gain insights and take quick actions
• Alerting healthcare teams with collected records of quarantined patients to take subsequent steps of treatments

Compliance Enabler, Data Safety Assurance
Human intervention in handling important patient data is reduced with RPA. HIPPA and GDPR compliance is required to ensure privacy and authorised access to sensitive patient data. RPA bots store compliance-based data in structured formats like activity logs with all up-to-date process activities. This is required when data needs to be retrieved and audits for legal compliance are conducted. It also simplifies data management for doctors, patients, and administrators, with respect to their rights when handling sensitive patient data.
Use cases:
• Bots help in protecting confidential patient health data and create compliant workflows as required by HIPPA, GDPR, and other healthcare compliance standards.

Employee Satisfaction
RPA enables bots to take care of every repetitive monotonous human activity. Automation empowers human resources to focus on highly skilled tasks instead of burdening themselves with mundane tasks. This ensures employees utilize their skills and are made to be more effective and productive within their organization.
Use cases:
• Bookings and Patient communications: redundant patient service tasks are performed with the help of RPA chatbots
a. Scheduling/cancelling appointments and, sending reminders for appointments
b. Filling/updating patient information

Effective patient communication
The use of bots augments and enhances the response time to patient requests and queries. Auto-replies through chatbots and reminders help communicate with patients on a timely basis.
Use cases:
• Post-treatment care: sending reminders for upcoming appointments, scheduling reminders for timely medication and refills and structuring meal plans for the patients.

Automation with Artificial Intelligence (AI)
RPA when integrated with emerging advanced technologies such as AI and Machine Learning (ML), can automate complex manual processes, and bring significant shifts in the patient experience. It allows for well-informed rule-based decision-making based on the rules and predictive outcomes created from the existing patient data.
Use cases:
• Patient data analysis: collects accurate patient information through AI-enabled intelligent bots and derives insights with suggestive actions on treatment planning and medications
• Continuous monitoring of patient health and sending alerts through sensor-based medical devices
• Collect, collate, and provide accurate data when surgeries are performed with robotic assistance

Challenges in Automation
Implementation of automation using RPA in healthcare does have its challenges but can be addressed ad hoc, with consultation and guidance.
• Reluctant patients: patients might not be convinced and may not trust an automated treatment plan
• Staff resistance: The staff may have inhibitions in accepting the automation process, thinking their job might be at stake
• Delays and workflow disturbances during the transition to automation. The initial scarcity of technically well-trained staff
• Choosing the appropriate business use cases to build processes and establishing the appropriate governance framework

Even though automation has a profound impact on healthcare processes, and will continue in the future, some of the critical and highly sensitive routine tasks however cannot be automated. A few examples:
• Physician/caregiver/nursing staff, provide emotional support to heal. Empathy cannot match the machine's intelligence
• Strategic decision-making and tasks of research laboratories
• Effective communication with patients during early diagnosis needs human intervention

When introducing bots and automation processes, the healthcare staff should be made aware that their jobs are not at stake. RPA takes away the burden of accomplishing painful repetitive tasks. RPA is not to eliminate humans in the healthcare ecosystem, but as an asset to enhance their jobs and ultimately control the costs of the company.

To amplify the benefits of RPA, enterprises should have a comprehensive strategy for scaling operational efficiency. Organizations need to assess which processes are best suited for automation. Processes that require heavy resources, time investment, and are error-prone can be replaced by a bot, and human resources can be released from the labor-intensive work and focus on the healthcare business overall.

With the algorithms and rules, the tasks can be automated with much lesser errors improving revenues and reducing the workload of the staff. With a technically sound team and skilled professionals, organizations can scale their automation journey to enhance operational efficiency.
Healthcare organizations can make the most by implementing a well-drafted action plan to integrate RPA into the organization's operations and thus ensure superior patient care services saving lives.
This article was provided to you by Decos, a cutting-edge technology services partner ready to meet your software needs in the medical domain. If you have a question on one of our projects or would like advice on your project or a POC, just contact Devesh at devesh.agarwal@decos.com. We'd love to get in touch with you!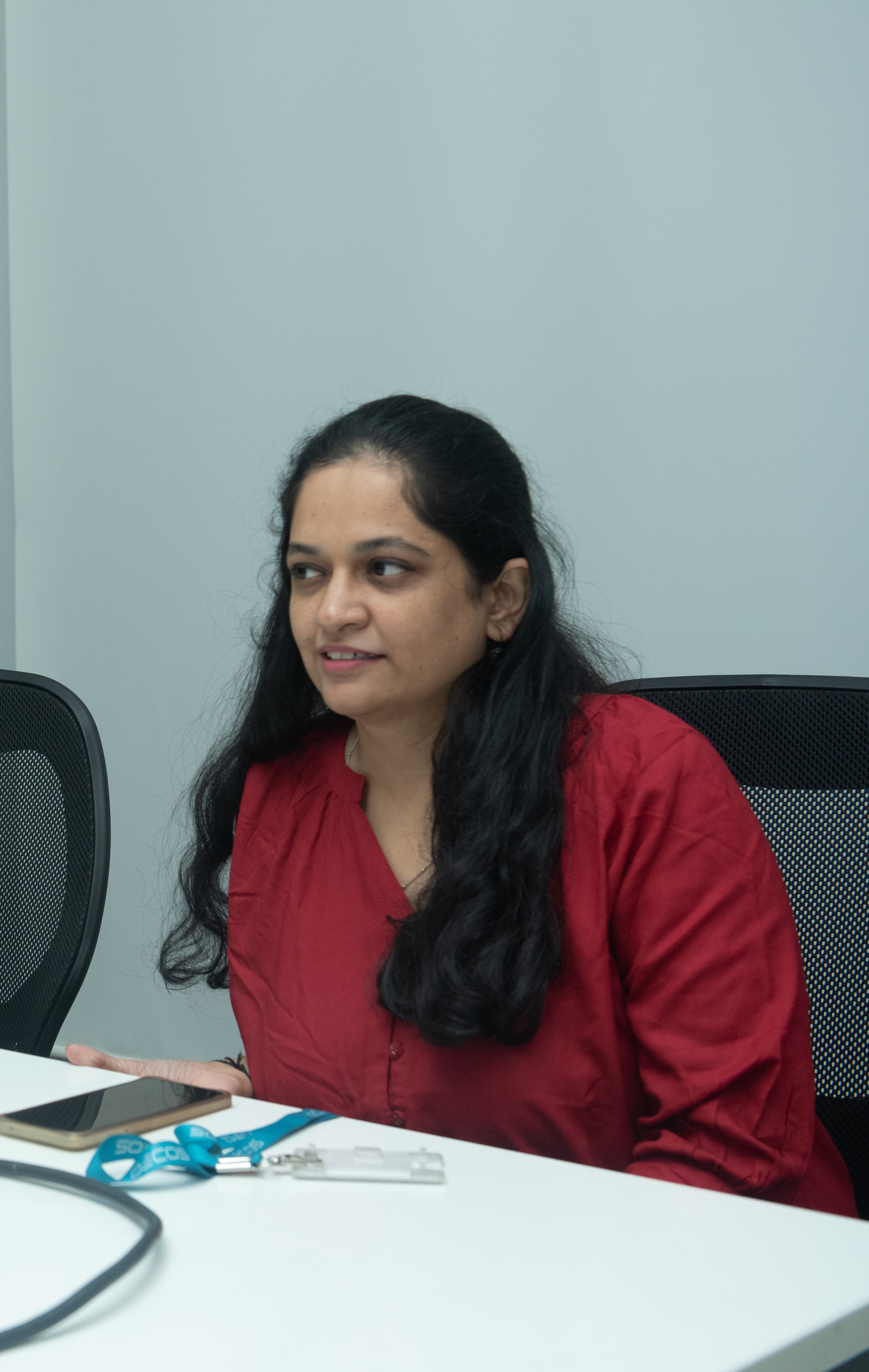 Posted on
13 September 2022